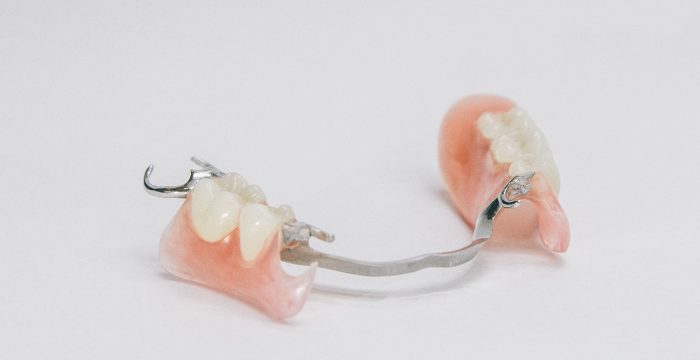 A Partial Denture is an appliance that uses artificial teeth to replace one or more missing natural teeth. It fills the gaps in your smile and makes eating and talking easier. Partial dentures help to maintain proper contact between the upper and lower teeth and to prevent your natural teeth from shifting in your mouth.
Benefits of a partial denture are:
Easier to speak and chew
Maintains the shape of your face
Eases the stress on your jaw
Prevents natural teeth from shifting in your mouth
Can be made of acrylic only for temporary use
During all phases of Partial Denture construction, we will work in coordination with your dentist or refer you to one we have great confidence in. It is always important that you see your dentist for annual checkups and dental cleanings to make sure that your natural teeth and gums remain healthy.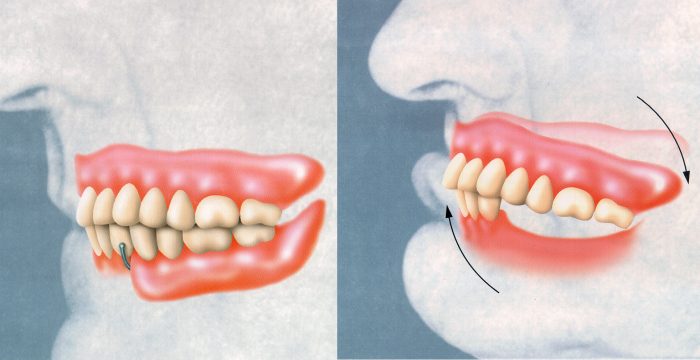 * Upper dentures that are not properly supported by lower teeth can cause a host of problems including an ill-fitting upper denture. A correctly fitted denture results when the fitting surfaces work together in perfect balance. It's vital to restore the mouth to its original state.
"Colin, the partial denture is now so good I hardly know I have it! Thank you so much for your kind attention and diligence. See you next year!"
– Best wishes, Mary
Cast Metal Partial Dentures
Partial dentures made with a metal framework are designed for patients that need a long-term solution to their missing teeth. This type of partial denture is a combination of acrylic and metal materials and tends to be more desirable because of their strength, function, and durability. Metal framework partial dentures are also easier to adjust, repair and add on to if you have additional natural tooth loss. The metal structure helps to strengthen the partial denture to prevent breakage, it allows for proper loading of the teeth and prevents your natural teeth from shifting in your mouth.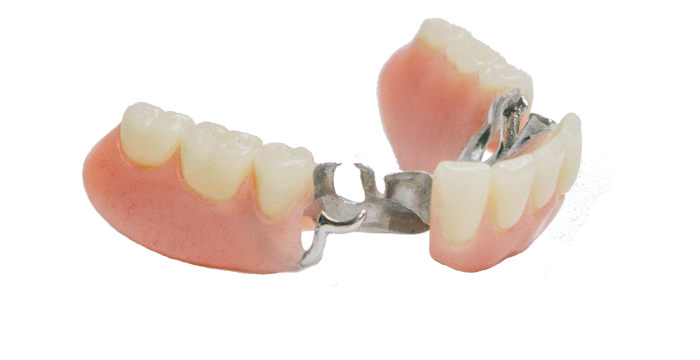 Chrome Cobalt is the most common type of partial denture framework used in the dental industry. It has a long history of being stable, lightweight and strong.
Titanium is for patients that have allergies or sensitivities to metals. Titanium is used for dental implants, shoulder joints and hip sockets because of its biocompatibility. The cost for titanium frameworks are a bit more but is a great alternative for denture wearers that have metal allergies.
Note: Depending on the design of the partial denture, the metal clasps used to secure the partial around your natural teeth may be visible. To make the clasps less visible, we can replace the metal clasps with Valplast acrylic clasps for a great aesthetic option.
Acrylic Partial Dentures
Acrylic Partial Dentures are made out of gum/tissue coloured acrylic. They tend to cost less and are best used as a temporary, transitional or immediate partial denture option.
Valplast® Flexible Partial Dentures
One of the most popular dentures available today is the Valplast Flexible Partial Denture because of its aesthetics, durability, and malleability. The colour, shape, and design of Valplast Partials blend seamlessly with the natural appearance of the gingival tissues, making the prosthetic virtually invisible. The strong, durable plastic snaps securely and comfortably into place around the existing natural dentition and gingiva. The strength of the non-allergenic plastic enables the partial to be fabricated thinly enough with non-metal clasps to avoid the feeling often encountered with traditional metal partials.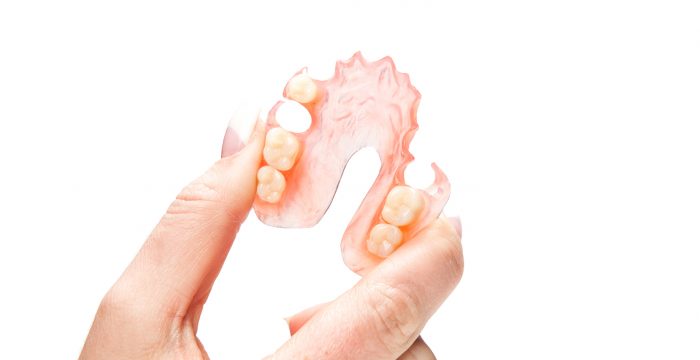 The only drawback of a full Valplast Partial Denture is that adjustments and repairs are more challenging. This makes it difficult for the Denturist to add a new artificial tooth if you have additional loss of natural teeth.
As an alternative, Valplast clasps can be used to replace the metal clasps on a cast metal partial. This is a great option for people that have a high smile line or want to hide the metal clasp with a tissue tone coloured material.
FiberForce® Strengthening Mesh
Reinforcement of dental appliances is usually done when it's determined that the dental appliance won't attain its expected life without reinforcement or as an add-on to increase the strength of the appliance. Reinforcing dental appliances can be a challenge for Denturists. Metal reinforcements add weight and bulk, are usually un-aesthetic, and their efficacy is doubted.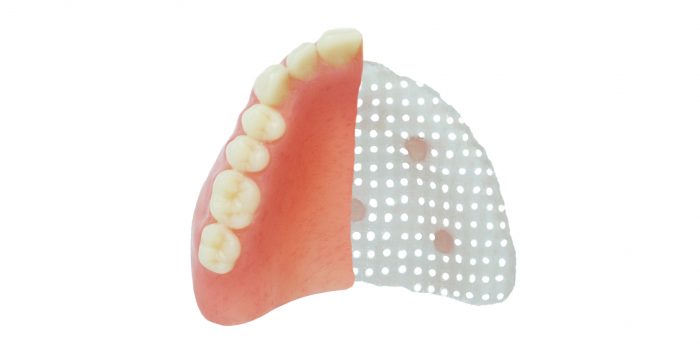 FibreForce is an E-Glass (fiberglass) material that can be added during denture construction or to a denture repair that requires strength for longevity. It has significantly superior fatigue resistance, flexes with natural chewing, superior fracture resistance, metal free, non-toxic and non-corrosive. It's light weight and invisible to the eye. This material is great for repairs to Complete Dentures, Partial Dentures and Dentures on Implants.
How Long Will It Take to get Used to Wearing a Partial Denture?
For the first few weeks, your new partial denture may feel awkward or bulky. However, your mouth will eventually become accustomed to wearing it. Inserting and removing the denture will require some practice. Follow all instructions given by your denturist. Your denture should fit into place with relative ease. Never force the partial denture into position by biting down. This could bend or break the clasps. Over time, adjusting the partial denture may be necessary. As you age, your mouth naturally changes, which can affect the fit of the denture. Partial dentures that do not fit properly should be adjustment by your denturist. Loose partial dentures can cause various problems, including sores or damage to the remaining natural teeth. See your denturist promptly if your partial denture becomes loose or causes you pain.
* Partial dentures to be done in conjunction with your dentist or one we have confidence in.